OUICOOK: Amandine Chaignot- Cheese Soufflé
March 10, 2022
0 Comment(s)
In honor of Women's History Month OuiPlease has decided to celebrate a famous Women chef each week. To start we are celebrating Amandine Chaignot. She is the chef of Pouliche in London and the Coveted Café de Luce, a bistro in the heart of Montmartre. She is a world-known chef in many different aspects. She was on Masterchef and the author of her own cooking book. 
Most of all she is known for her outstanding Cheese souflé that is simple and easy to make for the next time you have guests.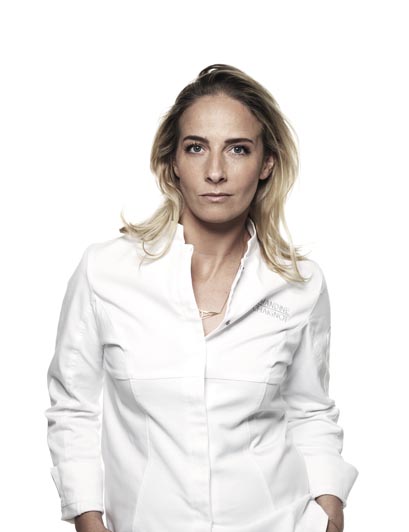 THE INGREDIENTS FOR 4 PEOPLE
A plastic pot without a handle or an oven-safe cast-iron casserole dish
40g butter
80 g flour
1 liter of milk
6 eggs
150 g of Comté
20g sugar
20 cl of roasted chicken juice
1 small bunch of chives
salt
Here are some of our favorite cookware for this recipe:
RECIPE
Preheat the oven to 180 ° C.
In a saucepan, melt the butter, add the flour and mix with a whisk without browning. Then add the cold milk all at once with a good pinch of salt. Mix and cook over medium heat like a béchamel sauce. Let cool.
Clarify the eggs (separate the whites from the yolks).
When the dough is very cold, put it in a large bowl. Add the grated Comté and mix it all up! Clack clack! There, we add the 6 yolks and mix well.
Then beat the egg whites to snow with a whisk. Just before they are firm, add the sugar. We must have a nice smooth, silky and fairly firm consistency.
Add the snow whites to the dough, delicately, and pour everything into a saucepan that goes in the oven (without a plastic handle, what!).
Bake for about twenty minutes.
When it's cooked – it must remain creamy to the core – generously "gravy " the soufflé with the roast juice and sprinkle it with chopped chives.
It must be eaten very hot!
📷 Credit: Google Images
Get the best in French food, beauty, apparel, accessories, and more delivered right to your doorstep! Subscribe here and get 25% off your box with code: FEMME25.